U.S. MBON
Project duration: October 2019 – October 2022
In October 2019, the U.S. MBON government sponsors (U.S. Integrated Ocean Observing System/US IOOS, National Oceanic and Atmospheric Administration/NOAA, National Aeronautics and Space Administration/NASA, Office of Naval Research/ONR and Bureau of Ocean Energy Management/BOEM) awarded six new three-year U.S. MBON projects.
More information: https://marinebon.org/pages/us_projects
---
e-shape
Project duration: May 2019 – May 2023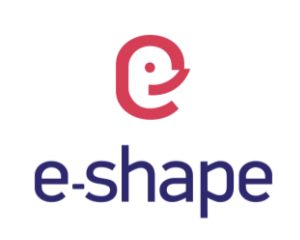 E-shape (EuroGEOSS Showcases: Applications Powered by Europe), a new project funded under the European Union's Horizon 2020 Programme was successfully launched in Cannes, France on 9-10 May 2019.
E-shape is an unprecedented initiative that brings together decades of public investment in earth observation and in cloud capabilities into services to the citizens, the industry, the decision-makers and the researchers. e-shape will promote the development and uptake of 27 cloud-based pilot applications, addressing the Sustainable Development Goals, The Paris Agreement and the Sendaï Framework. The pilots will build on GEOSS and on the Copernicus data pool and computational infrastructure.
GEO BON contributes with the Pilot myVariable. Researchers from the German Centre for Integrative Biodiversity Research (iDiv), University of Twente, University of Wageningen (WUR) and the Finish Environment Institute (SYKE) will demonstrate the production of several different Essential Biodiversity Variables datasets, their delivery via the GEO BON data portal, the automated calculation of derived indicators, and streams of information for policy making.
More information: GEO BON press release
---
TAO (Tropical Andes Observatory)
Project duration: March 2019 – March 2022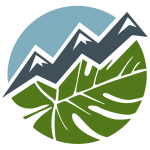 A consortium lead by the GEO BON Secretariat at iDiv, in collaboration with NatureServe, the University of Córdoba (Spain) and several local organizations in Peru, Ecuador and Bolivia, will work towards establishing a sustained, user driven, locally operated, harmonized and scalable regional biodiversity observation network for the Tropical Andes region. This network will draw from several global initiatives and platforms, including GEO BON's BON-in-a-Box, iNaturalist, GBIF and NatureServe's Biodiversity Indicators Dashboard and optimize the use of existing observation efforts and data to improve our ability to proactively predict and respond to key conservation issues such as biodiversity loss, climate change, health, water and food security.
The TAO project will be funded for 3 years as part of the 3rd ERANet-LAC Multi-Thematic joint call 2017/2018, jointly funded by BMBF (Germany), ISCIII (Spain), MOH (Bolivia), SENESCYT (Ecuador), and CONCYTEC (Peru) and should begin in the first quarter of 2019.
More information: TAO Webpage | GEO BON news item
---
VAT-system
Project duration: December 2013 – July 2021
The VAT-system is a Web-based scientific research infrastructure supporting fast and intuitive data exploration in the biodiversity domain. It provides access to various spatio-temporal data sources ranging from observation data to remote sensing and allows the processing of heterogeneous data in an intuitive manner. VAT offers a visual analytics component that enables users to detect interesting information in the data in an interactive fashion. VAT is not a monolithic system but rather a toolbox that allows fast development of custom analytical apps. VAT has been developed at the University of Marburg in close cooperation with Senckenberg within the GFBio project.
More information: WG Uni Marburg | GFBIO
---
NextGEOSS
Project duration: December 2016 – July 2020

The NextGEOSS project, a European contribution to GEOSS (Global Earth Observation System of Systems), is developing the next generation centralised European hub for Earth Observation data, where the users can connect to access data and deploy EO-based applications. The concept revolves around providing the data and resources to the users communities, together with Cloud resources, seamlessly connected to provide an integrated ecosystem for supporting applications. A central component of NextGEOSS is the strong emphasis put on engaging the communities of providers and users, and bridging the space in between.
NextGEOSS has a special focus on encouraging and stimulating data exploitation by businesses. Capacity building is at the heart of NextGEOSS and the project will identify training needs to encourage wider user-engagement with EO data and its commercial potential in the next 3,5 years. (source: https://nextgeoss.eu)
---
NASA Science Mission Directorate
Research Opportunities in Space and Earth Sciences
NNH16ZDA001N-GEO
A.50 Group on Earth Observations Work Programme
Project duration: 2017 – x

Using the global vantage point of space, the Earth Science Division (ESD) builds fundamental knowledge of how planet Earth functions. Furthermore, the Division's Applied Sciences Program promotes efforts to discover and demonstrate innovative and practical uses of Earth observations and Earth science research in public and private sector decision-making.
The Group on Earth Observations (GEO) is an intergovernmental organization working to improve the availability, access, and use of Earth observations to inform decisions and benefit society. NASA is a significant contributor to GEO, both through the United States as a GEO Member Country and through involvement in GEO's Participating Organizations. GEO maintains a Work Programme, which articulates the activities that the GEO community commits to perform; the GEO Work Programme includes 67 elements. More information is at https://earthobservations.org.
This solicitation requested proposals to advance nine specific elements of the GEO Work Programme 2017-2019. NASA specifically sought to involve non-Federal domestic organizations in contributing to and achieving progress on the GEO Work Programme.
NASA received 110 proposals in response to this solicitation, and NASA Earth Science selected 32 for awards, totaling approximately $17 million over 4 years. The ESD Applied Sciences Program manages the awards. Projects will aid the nation by increasing the uptake of Earth observations to inform decisions, broaden the organizations routinely using them, and further increase the return on investment from Earth observations.
Additional information on the solicitation is available at http://nspires.nasaprs.com, and information on the ESD Applied Sciences Program is available at http://appliedsciences.nasa.gov.
Expanding Wallace Biodiversity Modeling Software to Support National Biodiversity Change Indicator Calculations for GEO BON Assessment and Reporting
Activities to Advance, Build, and Deliver Remote-Sensing Supported Species Distribution and Species Abundance EBVs
Improving Linkages Between EO and Ecosystem Service Models with EBVs
Dynamic Seascapes to Support a Biogeographic Framework for a Global Marine BON
Integration of EO for Decision Making on Biodiversity Management and Conservation in Colombia: Consolidation of the Colombian BON
Ecosystem Functional Diversity of the Circumpolar Arctic Tundra
Quantifying Forest Vertical Structure Using Spaceborne Lidar: A GEO BON EBV Application in Colombia
Laying the Foundations of the Pole-To-Pole MBON of the Americas
---
GlobDiversity
Project duration: June 2017 – September 2019
GlobDiversity is the first large-scale project explicitly designed to develop and engineer RS-enabled EBVs. This project initiated by the European Space Agency (ESA) supports the efforts of the Convention on Biological Diversity CBD, Intergovernmental Science-Policy Platform on Biodiversity and Ecosystem Services IPBES, Group on Earth Observations Biodiversity Observation Network GEO-BON, among others, to build a global knowledge of biological diversity of terrestrial ecosystems (= on land) and of relevance for society.
The focus of GlobDiversity lies on three RS-enabled EBVs:
Fragmentation (Lead WEnR)
Canopy chlorophyll concentration (Lead ITC)
Land surface phenology (Lead UZH)
The GlobDiversity project has a number of useful resources on how satellite observations can support the development of EBVs:
Within the project, these three variables will be investigated in detail provide an observation system to assess the variable in an efficient and effective way, covering extensive areas at a fine spatial and temporal resolution. In addition, Vegetation Height (lead UZH), with focus on future satellite mission requirements, will also be investigated as potential future RS-enabled EBV. GlobDiversity also contributes to the discussion in defining the key EBVs for tracking biological diversity retrievable from remote sensing. (source: http://www.globdiversity.net)
---
ECOPOTENTIAL
Project duration: June 2015 until May 2019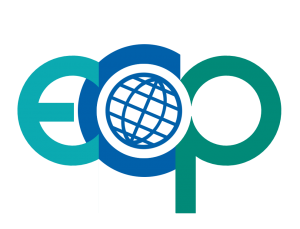 ECOPOTENTIAL is a large European-funded H2020 project that focuses its activities on a targeted set of internationally recognised Protected Areas, blending Earth Observations from remote sensing and field measurements, data analysis and modelling of current and future ecosystem conditions and services. ECOPOTENTIAL considers cross-scale geosphere-biosphere interactions at regional to continental scales, addressing long-term and large-scale environmental and ecological challenges.
The ECOPOTENTIAL project focuses its activities and pilot actions on a targeted set of internationally recognised protected areas (PA) in Europe, European Territories and beyond, including mountain, arid and semi-arid, and coastal and marine ecosystems. Building on the knowledge gained in individual PAs, the ECOPOTENTIAL project will address cross-scale ecological interactions and landscape-ecosystem dynamics at regional to continental scales, using geostatistical methods and the emerging novel approaches in Macrosystems Ecology, which is addressing long-term and large-scale ecological challenges. ECOPOTENTIAL addresses the entire chain of ecosystem-related services, by (a) developing ecosystem data services, with special emphasis on Copernicus services; (b) implementing model output services to distribute the results of the modelling activities; and (c) estimating current and future ecosystem services and benefits, combining ecosystem functions (supply) with beneficiaries needs (demand). In ECOPOTENTIAL all data, model results and acquired knowledge will be made available on common and open platforms, coherent with the Global Earth Observation System of Systems (GEOSS) data sharing principles and fully interoperable with the GEOSS Common Infrastructure (GCI). (source: http://ecopotential-project.eu)
---
GLOBIS-B
Project duration: June 2015 until May 2018
The GLOBIS-B project "GLOBal Infrastructures for Supporting Biodiversity research" is a Horizon 2020 project within the coordination & support action funding scheme of the H2020-INFRASUPP-2014-2 call of the European Commission. The main aim of the project is to bring together scientists with global research infrastructure operators and legal interoperability experts to address the research needs and infrastructure services required to calculate Essential Biodiversity Variables (EBVs).
The mission of the GLOBIS-B project is to foster the global cooperation of biodiversity research infrastructures and biodiversity scientists to advance the implementation and calculation of Essential Biodiversity Variables (EBVs). The concept of EBVs has been introduced by the Group on Earth Observations Biodiversity Observation Network (GEO BON) as one of the benefit areas of the Global Earth Observation System of Systems (GEOSS).
---
EU BON – Building the European Biodiversity Observation Network
Project duration: December 2012 – May 2017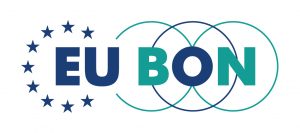 The main objective of EU BON is to build a substantial part of GEO BON. A key feature of EU BON will be the delivery of near-real-time relevant data – both from on-ground observation and remote sensing – to the various stakeholders and end users ranging from local to global levels.
In doing that, EU BON will have the following specific objectives:
Advancing the technological/informatics infrastructures for GEO BON, by moving existing biodiversity networks towards standards-based, service-oriented approaches and cloud computing, enabling full interoperability through the GEOSS Common Infrastructure;
Improving the range and quality of the methods and tools for assessment, analysis, and visualization of biodiversity and ecosystem information, particularly focussing on predictive modelling, identification of drivers of change, and biodiversity indicators, and to support priority setting.

(source:

http://www.eubon.eu

)