Building on the recent Latombe et al paper "A vision for global monitoring of biological invasions" and technical outcomes of its Workshops 1&2, the GLOBIS-B project (www.globis-b.eu) came together in Canberra, Australia, at the CSIRO Black Mountain Laboratories, 16-20 January 2017 with partners The Atlas of Living Australia (ALA), the Global Biodiversity Information Facility (GBIF) and interim co-chair of the GEO BON Species Populations Working Group, Melodie McGeoch to examine in detail the steps of a workflow to produce data products for the Species Distribution EBV.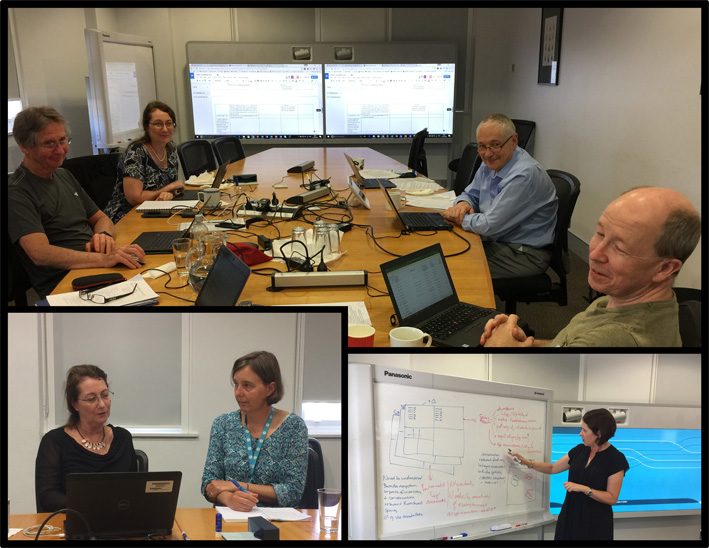 Chair of the workshop, Alex Hardisty (Cardiff University and GLOBIS-B project) said: "This is the first time a group of people sat down to work out in detail what steps are needed to produce an EBV data product, to consider the raw data available and to work through all the issues of identifying data that is EBV-usable and making it EBV-ready. We learnt a lot of things, not least that to produce EBV data products repeatedly and reliably, such that they are comparable one to another is a challenging task where the procedure has to be clearly defined – a task ripe for standardisation as a workflow with computer assistance."
It was clear that data publishers such as the ALA and GBIF, even though they are mature publishers, and working with existing tools (e.g., Excel and OpenRefine) together did not yet provide an efficient and rigorous workflow. Lessons from the workshop are being reviewed now by GBIF and the ALA with a view to improve efficiency and alignment.
This activity on essential variable data products targeted towards invasion monitoring, which will continue during 2017 is a GLOBIS-B project contribution (www.globis-b.eu) to the work of the Species Populations Working Group under the 2017-2019 GEO BON Implementation Plan.
First-time workflow definition for Species Distribution EBV