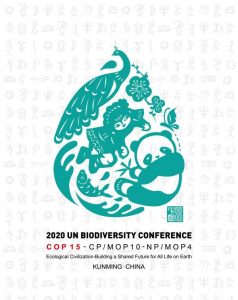 A lot happened last week between the first World Biodiversity Forum in Davos, Switzerland, and the second meeting of the Open Ended Working Group of the CBD in Rome, Italy! These events are key milestones in a pivotal year for biodiversity, with many more events, including the GEO BON OSC, all leading to the approval of the post-2020 Global Biodiversity Framework of the CBD at its 15th COP, to be held in Kunming, China, from October 15th to 28th.
While the first ideas were discussed at the Open Science Conference in 2016, the network concretely initiated our contributions to the post-2020 framework back in 2018 at the All Hands meeting held in Beijing, China. A key outcome of the meeting was the "Beijing call on biodiversity observations for post-2020 decisions making" where we called on Parties to the CBD to step up their efforts on the collection, analysis and delivery of biodiversity observations to advance the world towards the 2050 vision for biodiversity. The conclusion of the call was the suggestion to include a target on biodiversity monitoring in the future biodiversity framework of the CBD. The Beijing call was read as a GEO BON intervention during COP 14 in Sharm El Sheikh, Egypt, and its message has been echoed in the various interventions given by the GEO BON delegations at the subsequent meetings of the CBD.
The Secretariat, with support from the Policy Task Force and Implementation Committee, also prepared three submissions for the CBD, in December 2018, April 2019 and February 2020 when open calls for views, reviews and suggestions on the Global Biodiversity Framework were launched by the CBD Secretariat.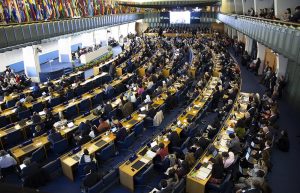 Last week in Rome, the GEO BON delegation participated in the OEWG2 meeting, and actively joined the negotiations on the draft framework. In particular, together with GBIF, we proposed a rephrasing of draft target 18 to explicitly include the establishment of national sustainable and operational biodiversity monitoring systems and information facilities. The suggestion was well received and is included in the outcome documents. But the road is still long to see this proposal accepted!
The key upcoming meetings for the Post-2020 framework will be the:
24th meeting of the Scientific Body of the CBD (SBSTTA24) in Montreal, Canada from May 18th to 23rd.
3rd meeting of the Subsidiary Body on Implementation (SBI3) in Montreal, Canada from May 25th to 29th.
3rd meeting of the Open Ended Working Group (OEWG3), in Cali, Colombia from the 27th to 31st of July.
We will continue our efforts to bring biodiversity monitoring to the forefront of the discussion and the negotiations and welcome all the members of the network that want to actively engage in this process!
On this topic, we also just created a new page on the GEO BON website where you can access all the documents produced by the network for policy support.
Contact: Laetitia Navarro (laetitia.navarro[at]idiv.de)
GEO BON Executive Secretary
GEO BON's engagement in the discussion and negotiations for the post-2020 Global Biodiversity Framework