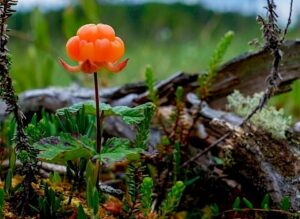 The Circumpolar Biodiversity Monitoring Programme (CBMP) has released its third "State of the Arctic Biodiversity Report" – this time focused on the terrestrial environment – along with the 2020 updates to the State of the Arctic Marine Biodiversity Report (released in 2017). The similarity of findings across CBMP's assessments in the terrestrial, freshwater, and marine ecosystems is striking. Climate change impacts to Arctic flora and fauna are evident, with examples of changing habitats, species populations declining and new species moving into the Arctic, changes in Arctic ecosystems, and altered phenology accounting for pronounced vulnerabilities across these environments. Requests for more integrated monitoring, better use of emerging monitoring methods, standardized and harmonized approaches to monitoring and data management, promoting efficient use and dissemination of information, and the importance of meaningfully collaborating with Indigenous Knowledge holders and those with local knowledge are loud and clear. Meanwhile, CBMP's work is proceeding on the coastal ecosystem.
The new 2021–2025 CBMP Strategic Plan, developed with input from the Arctic states and Permanent Participants (Arctic Indigenous organisations), was delivered to the meeting of the Foreign Ministers of the Arctic States in June 2021. It describes three goals, 13 objectives, and numerous activities to ensure that CBMP is relevant, adaptive, and sustainable in the years to come.

Upcoming activities:
CBMP-Coastal begins work with a co-production of knowledge platform
CBMP-Freshwater continues call for increased monitoring, promotes harmonized sampling
Implementing CBMP monitoring plans in the field
Extreme events and their impacts on Arctic freshwater and terrestrial ecosystems
Check out the latest CBMP newsletter for more info: https://caff.is/cbmp-newsletters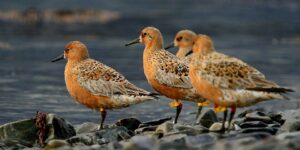 Check out the latest data added to the Arctic Biodiversity Data Service (ABDS): 
ABDS
is the data management system for biodiversity data generated via CBMP and assessment activities. Its goal is to facilitate access, integration, analysis and display of biodiversity information for scientists, practitioners, managers, policy makers and others working to understand, conserve and manage the Arctic's wildlife and ecosystems.
Highlights from the Arctic BON – the Circumpolar Biodiversity Monitoring Programme (CBMP)