The TSX for birds is alive: tsx.org.au
The TSX was launched at the Ecological Society of Australia conference in Brisbane by our brilliant Threatened Species Commissioner, Dr Sally Box yesterday evening! It was endorsed via a video by the Honourable Minister of the Environment and the Great Barrier Reef Leeanne Enoch who was not able to be there in person. Darren Grover, Head of Living Ecosystems at WWF highlighted our need for action now and Professor Hugh Possingham, Chief Scientist of The Nature Conservancy and TSX project leader shared his dream of seeing Alan Kohler presenting a TSX on ABC—and the trend going up! I had the opportunity to thank our partners and data custodians, and to show our TSX animation: https://www.youtube.com/watch?v=tAYQO-sNQp0
Check out our web-app and all the possibilities to calculate tailored reports: tsx.org.au/tsx  
Thanks to all of our partners, Friends of the Index and data providers who have made this index possible! You truly are an inspiration to our team! Keep up your efforts to recover Australia's threatened species! Thanks to the National Environmental Science Program for continuing support and the Ian Potter Foundation!
For more information see official PRESS RELEASE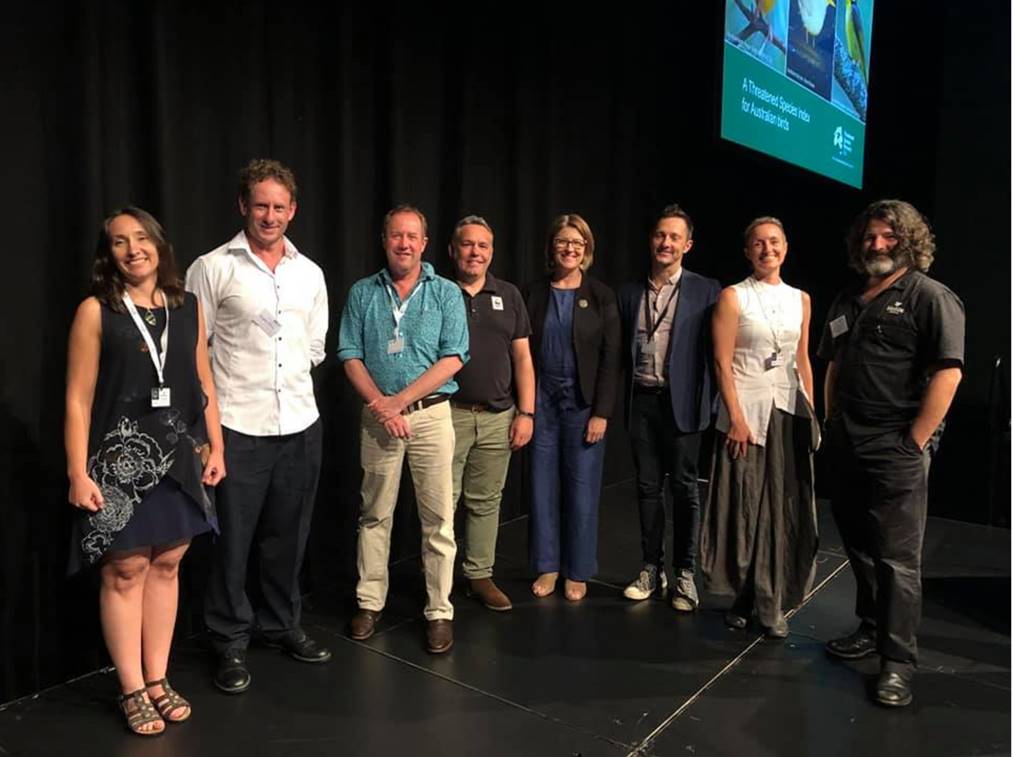 More to come
The TSX team looks forward to starting the work on threatened plants, mammals and freshwater species!
Threatened Species Index (TSX) for Australia