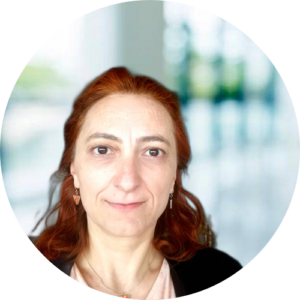 I have worked on many biodiversity projects over the last two decades. I started by working on urban biodiversity and the management of protected areas during my BSc and MSc studies in Romania. Then I became interested in adopting DNA barcoding methods to investigate biodiversity patterns, especially in the marine realm. For my PhD, I was among the first to barcode marine crustaceans across Canada's oceans, as part of the Canadian Barcode of Life Network and the Canadian Healthy Oceans Network. I then moved to the Centre for Biodiversity Genomics (CBG, Guelph, Canada), which hosts the International Barcode of Life Consortium, where I gained experience in data management and online biodiversity platforms (Barcode of Life Data Systems, BOLD). I then coordinated the research training program at CBG, focusing on a major collaboration with the Secretariat of the Convention on Biological Diversity (CBD) on capacity-building for DNA barcoding for species identifications in developing countries. My other projects involved developing technical documents and media products for CBD Parties, work in the Canadian Arctic with local Inuit communities, and digital storytelling on agriculture and biodiversity. I also worked directly for the CBD Secretariat as a consultant and contractor.
I am excited to join the GEO BON team in the role of Executive Secretary. I am looking forward to working with the GEO BON network and its many partners. I am committed to fostering diversity, inclusion, and co-creation within the network. I believe GEO BON has a huge potential to support the implementation of the Convention and to greatly contribute to the post-2020 global biodiversity framework.
GEO BON has a new executive secretary! We welcome Adriana Radulovici.